Bell Road Automotive - Your Trusted Phoenix Auto Repair!
Bell Road Automotive takes a new refreshing approach when providing auto repair in Phoenix, AZ and the surrounding valley communities of Glendale, Peoria, Deer Valley, Scottsdale, Cave Creek, Anthem and New River. We are a local family operated automotive repair shop that is focused on honesty and integrity.When you bring your car, truck, SUV, minivan or hybrid vehicle to us for repair or maintenance services you will be met with a friendly greeting, a listening ear and truthful, straightforward answers – just the way you like it!
When you bring your car, truck, SUV, minivan or hybrid vehicle to us for repair or maintenance services you will be met with a friendly greeting, a listening ear and truthful, straightforward answers – just the way you like it!
ASE Certified Technicians
Our mechanics are ASE Certified Technicians and use the latest technology to work on all makes and models of domestic and import automobiles. We are your perfect alternative to the dealership because the wellbeing of you and your vehicle is our top priority. You will never get the runaround at Bell Road Automotive because we care! From factory maintenance and check engine light
Our services have a nationwide warranty of 3 years/36,000 miles so you know your car is in the very best hands. From factory maintenance and check engine light diagnostics to AC repair, timing belts, suspension, engine work, brakes and more, we have you covered. At Bell Road Automotive everyone gets the VIP auto services they deserve!
We invite you to call, schedule an appointment on-line or stop by today for a more personal auto care experience.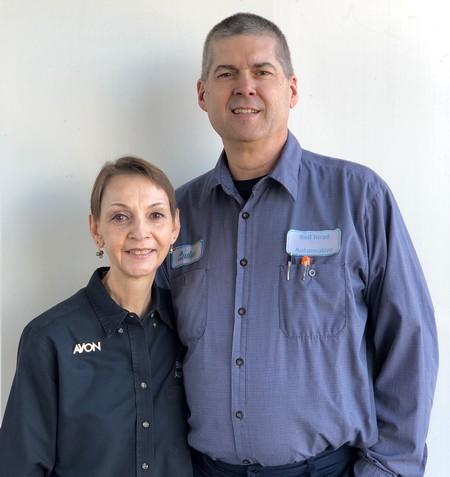 Our clients say...
I've brought my vehicle here for years. Andy and his staff are knowledgeable, trustworthy and down to earth. The conversation is as good as the service. I always recommend Bell Road Automotive to friends.
2017-06-29
You did the work you promised, in a reasonable time, with courtesy and professionalism. To quote Arnold, "I'll be back!" Anything more said would be superfluous.
2017-06-08
Andy and his staff have taken care of many issues with my cars. He is very professional and tells me exactly what is wrong with my car and he lets me know what needs to be fixed now and what can be done later. Andy and his wife have taken care of my wife and I whenever we had car issues and I am very happy with the service and honesty that Andy has given us. I will definitely be using Bell Road Automotive for all my car care needs.
2017-05-14
Very friendly, up beat service advisor "Q"
2017-04-29
Best place in Phoenix to get your automobile serviced and you get a 2 year guarantee on all services rendered.
2017-04-08
A friend recommended Bell Road Automotive. I was not disappointed. I brought my vehicle in for an oil change. During their inspection, it was discovered there was a slow leak near the water pump. I consented to the repair and was given a ride home, a 45-minute trip. I picked the vehicle up the next day after the shop gave me a lift back. Andy had advised me at the outset they'd check the timing chain since the engine was all torn out. Andy said if worn, I could decide whether to replace it. It WAS worn and I approved the fix. Andy saved me from disaster down the road by replacing it on-the-spot rather than later, when it would have taken more hours of labor to reach it. So, it was a job well done. I'm happy to support cost-efficient, local businesses that treat their customers fairly. I highly recommend Bell Road Automotive for their professionalism , honesty and acumen. My vehicle is once again running great.
2017-04-05
Friendly, courteous and capable. They were willing to work on older cars and RVs. I took my 85 El Camino in with a loud noise coming from underneath the bed. They checked and determined nothing was loose under the bed, but my rear window was loose and banging really hard whenever I hit a bump. That was the problem and they caught it before the window broke, saving me some expensive glass replacement. I never would have figured that out myself.
2017-04-01
I'm very pleased, when in for a front end alignment and I was back on the road in less than an hour. I've already recommended them to another friend and he's had his truck service there as well and very very pleased.
2017-03-31
Great family owned place. Honest and helpful.
2017-03-30
Great place in northwest phoenix to take your car for repair or maintenance
2017-03-29
I was looking at buying a car and wanted to have a mechanic review the car before I made my decision. My pre-purchase inspection at Bell Road Automotive was a terrific value. Bell Road Automotive got me scheduled quickly, performed a thorough inspection, explained the results in a clear manner, and gave me a great price. I had a great experience and highly recommend Bell Road Automotive.
2017-03-23
Excellent service. Thanks so much.
2017-03-21
Time and money well spent. There's not alot of honest and knowledgeable mechanics left in the world, so be glad you found this one. Highly recommended and I won't take my much loved vehicle anywhere else.
2017-03-12
Great service at a fair price.
2017-03-11
If you are looking for an auto repair shop that feels like family, look no further! Andre and Reinette were very nice and helpful explaining the issues and items that will need to be addressed down the road. And even if you wait awhile to come back, Andy said he takes notes on each vehicle so there won't be any questions in the future about what has been done and what needs to be done. I'd recommend Bell Road Auto in a heartbeat! thanks again.
2017-02-17
A+ in my book. The quality of workmanship means I trust my vehicle when I leave the shop. I trust Andy's recommendation are not a ploy for more woth or money but an honest observation that I appreciate. Thank you, Andy, Reinette, & all the guys at Bell Road Automotive!
2017-02-16
VERY pleased in the overall experience of having my Mustang worked on at Bell Rd Auto. Andy had his employees go OVER and ABOVE on the initial inspection as I had a list of things to check. They did that and MORE. The car was done in a timely manner and I am very pleased with the outcome. Andy and Reayna ? Are two VERY nice people. They have a customer for life.
2017-02-07
RS enjoy speaking with them knowledge I would give that probably five yeah we'll make that an eight or nine
2017-01-29
Excellent diagnostics, service and delivery. Raynet and Andy are exceptionally knowledgeable.
2017-01-17
Great service! Came with a last minute request. They handled it as quickly as they could. They are professional, clear, honest and helpful. No trying to sell you more than really needs to be done.
2017-01-11
We were in and out and everyone was so nice!
2017-01-07
They are always so nice and helpful
2017-01-02
Excellent auto repair shop. All of the people are very kind and seem to want to do nothing but the very best for their clients. They definitely honor their warranty and do a top notch job on service and repair. The Mrs also has a very good variety of Avon products.
2016-12-31
Honest and helpful as always
2016-12-31
The oil change and all went well. Appreciated the accurate diagnosis on the Check Engine Codes.
2016-12-30
Was very satisfied with bell road automotive, they worked with me and did not give me any run around, I will definitely go back! It's hard to find a good shop ,grateful I've finally found one!!
2016-12-15
Seemingly good folks, (despite being New England Patriots fans). I'll be bringing you all of my work!
2016-12-12
Once again the crew at Bell Auto did an outstanding job, not only fixing my car but doing it at a reasonable cost. Thanks for your negotiating skills, Andy!
2016-12-10
I recently moved to Arizona and was recommended to Bell Rd. Auto. The staff was very friendly and service was good. Because I waited for my car, they went out of their way to take care of me. I totally recommend them.
2016-12-09
Fantastic service at a great price. Great people, fast, quality service. Will definitely be using them from now on. Can't recommend enough!
2016-11-18
These guys are great, genuine people. Honest prices and advice. They always do a great job as well.
2016-11-16
They did a good job done right the first time
2016-11-11
Fast, friendly, and honest! They don't try to sell you something you don't need, but they will let you know what you need to properly maintain your car.
2016-11-10
As we were coming in from out of town to potentially purchase a car in Phoenix, we wanted to find a mechanic that would look over the vehicle for us. We made an appointment and we were told that if we came in later they could accommodate us. Well, we actually arrived earlier than expected and they graciously accepted us and the vehicle. The car was inspected for leaks, break pad status, clutch status, overall engine status........you name it. That is exactly what Andy provided us. He checked everything that he could without taking anything apart. He was thorough, timely and easy to work with. Thank you for your attention to our early arrival and for providing a service we needed to make our decision as to whether to purchase the car or not easier.
2016-11-06
Always wonderful and caring professionals!
2016-11-04
I took my car in for a front end alignment and was very satisfied with the service and price. Staff was very friendly and courteous. I plan on returning if my car needs any work.I took my car in for a front end alignment and was very satisfied with the service and price. Staff was very friendly and courteous. I plan on returning if my car needs any work.
2016-10-09
Always a pleasure to have my car serviced at Bell Road Automotive. The owners are friendly and the service is affordable, fair, and done well. Thank you!
2016-10-06
We have been going to Bell Road Auto for years. In Andy we trust!
2016-09-25
Best service, great honest people
2016-09-23
The team at Bell Road Automotive have been great when comes to service, honesty, and treating me with respect. I will be doing business with them for a very long time. Thank you for your good work.
2016-09-19
Very happy with their service. They got me in right away. I dropped off a Jeep. The wife gave me a ride home and then picked me up when the job was done. Prices are reasonable. I would definitely recommend them.
2016-08-28
Took an awfully long time to install 4 tires.
2016-08-25
Wonderful service and staff.
2016-08-20