We are proud to partner with HALO Animal Rescue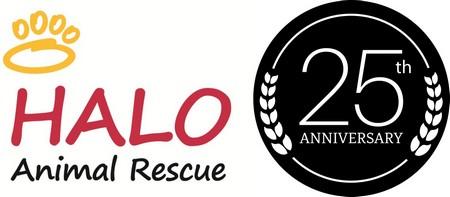 To help support our community and to continue our love of pets we will be helping a great local animal rescue that has been finding homes for dogs and cats for 25 years. We are accepting donations from their wish list to help care for these pets. Each month we will highlight a dog and a cat that is looking for their forever home! Together we can help place these loving fur babies in the right homes. Please contact us or HALO if you have any questions about donations, adoption, volunteering or fostering.
HALO Mission Statement - "Helping Animals Live On through increased adoption, sterilization and pet care education."
All About HALO (Helping Animals Live On)
A private, 501(c)(3), non-profit organization founded in 1994 by two women, Michel Herstam and Heather Allen, out of their homes in Phoenix, AZ. HALO provides temporary shelter to abandoned cats and dogs until they can be adopted into a permanent home.
In 2008, HALO transitioned from a completely foster-based organization to one with their first shelter facility on 35th Avenue in Phoenix. In 2011, HALO also moved into an underutilized building at the Maricopa County Animal Care and Control (MCACC) West facility and began offering pets for adoption from there as well. In 2012, HALO added a PetSmart Charities "Everyday Adoption Center" at the PetSmart in Deer Valley to their offsite locations.
In 2006 HALO opened its first thrift boutique to help raise funds for the homeless pets. Our current thrift boutique, open since July, 2009, is located at 11649 North Cave Creek Road in Phoenix.
In January 2013, HALO moved their headquarters from the 35th Avenue shelter to the MCACC West building, where they expanded their lifesaving reach by allowing more animals in danger of euthanasia to be adopted. During the four years of this partnership, the percentage of pets leaving MCACC's West shelter alive increased from 55% prior to HALO's arrival to over 80% in 2016! We are so proud to have played a critical role in this success!
In May, 2017, HALO's contract with MCACC ended, and we moved on to our next big adventure; our own place! We located a vacant doggie daycare facility in the heart of North Phoenix. Our headquarters, an 8,600 square foot facility, allows us to service an area of town that historically has not had a large animal welfare presence. Our administrative offices and conference room are housed at this location. We have 45 indoor dog runs, 4 indoor play yards, a puppy nursery, grooming area, and a cat area able to provide housing for over 25 cats at any given time. We welcome visitors to come see our headquarters.
Since HALO's inception in 1994, over 68,000 dogs and cats have found a new home. Each year we find new families for thousands of homeless dogs and cats, giving them a second chance at happiness!