We are proud to partner with HALO Animal Rescue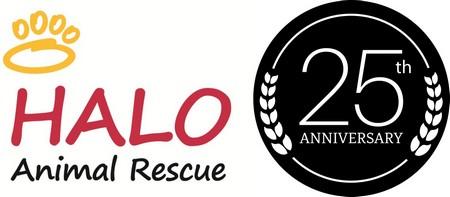 To help support our community and to continue our love of pets we will be helping a great local animal rescue that has been finding homes for dogs and cats for 25 years. We are accepting donations from their wish list to help care for these pets. Each month we will highlight a dog and a cat that is looking for their forever home! Together we can help place these loving fur babies in the right homes. Please contact us or HALO if you have any questions about donations, adoption, volunteering or fostering.
HALO Mission Statement - "Helping Animals Live On through increased adoption, sterilization and pet care education."
All About HALO (Helping Animals Live On)
A private, 501(c)(3), non-profit organization founded in 1994 by two women, Michel Herstam and Heather Allen, out of their homes in Phoenix, AZ. HALO provides temporary shelter to abandoned cats and dogs until they can be adopted into a permanent home.
In 2008, HALO transitioned from a completely foster-based organization to one with their first shelter facility on 35th Avenue in Phoenix. In 2011, HALO also moved into an underutilized building at the Maricopa County Animal Care and Control (MCACC) West facility and began offering pets for adoption from there as well. In 2012, HALO added a PetSmart Charities "Everyday Adoption Center" at the PetSmart in Deer Valley to their offsite locations.
In 2006 HALO opened its first thrift boutique to help raise funds for the homeless pets. Our current thrift boutique, open since July, 2009, is located at 11649 North Cave Creek Road in Phoenix.
In January 2013, HALO moved their headquarters from the 35th Avenue shelter to the MCACC West building, where they expanded their lifesaving reach by allowing more animals in danger of euthanasia to be adopted. During the four years of this partnership, the percentage of pets leaving MCACC's West shelter alive increased from 55% prior to HALO's arrival to over 80% in 2016! We are so proud to have played a critical role in this success!
In May, 2017, HALO's contract with MCACC ended, and we moved on to our next big adventure; our own place! We located a vacant doggie daycare facility in the heart of North Phoenix. Our headquarters, an 8,600 square foot facility, allows us to service an area of town that historically has not had a large animal welfare presence. Our administrative offices and conference room are housed at this location. We have 45 indoor dog runs, 4 indoor play yards, a puppy nursery, grooming area, and a cat area able to provide housing for over 25 cats at any given time. We welcome visitors to come see our headquarters.
Since HALO's inception in 1994, over 68,000 dogs and cats have found a new home. Each year we find new families for thousands of homeless dogs and cats, giving them a second chance at happiness!
Meet some of the rescues waiting for you!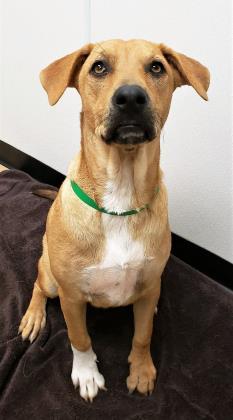 | | |
| --- | --- |
| Animal ID | 44483494 |
| Species | Dog |
| Breed | Shepherd/Mix |
| Age | 8 months 7 days |
| Gender | Male |
| Size | Large |
| Color | Brown/White |
| Spayed/Neutered | |
| Declawed | No |
| Housetrained | Unknown |
| Site | HALO Animal Rescue |
| Location | 3227 E. Bell Rd Phoenix,Az 85032 |
| Intake Date | 6/10/2020 |
| Adoption Price | $305.00 |
| Stage | Available |
| | |
| --- | --- |
| Animal ID | 44457006 |
| Species | Cat |
| Breed | Domestic Shorthair/Mix |
| Age | 7 years 7 days |
| Gender | Male |
| Size | Small |
| Color | Grey |
| Spayed/Neutered | |
| Declawed | No |
| Housetrained | Yes |
| Site | HALO Animal Rescue |
| Location | 3227 E. Bell Rd Phoenix,Az 85032 |
| Intake Date | 6/10/2020 |
| Stage | Available (OSS) |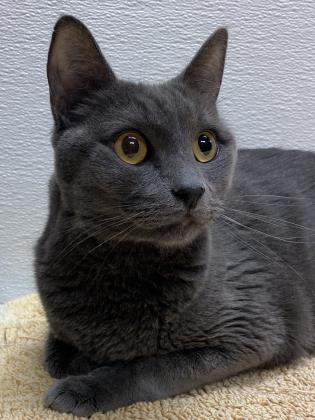 Well hi there, how paw-some it is that we have come across each other.
I am an older, mellow guy who prefers the finer, quieter things in life like endless tasty treats, patient humans, low commotion households, and tons of cat naps! It might take me a little while to open up- especially to new smells, sounds, and faces- but I am sure with a gentle, mannerly human by my side I would be able to make great strides in becoming the purrr-fect addition! I am curious of toys, but my younger years were better suited for that lifestyle. Now I prefer to take long cat naps, get loving affection, maybe watch a bird or two out the window, and take more cat naps ofcourse- haha!
I would do best in a household with low traffic and respectful, patient humans who are understanding of my acclimation period needs. I don't like carriers much, so I wouldn't be the best travel partner if that is your lifestyle.
An area to consider my own- a safe space if you will- would be great when first bringing me home! This would give me a spot that I can relax, recollect, and retry whenever I get too spooked or nervous! A cat tower or stacked cat cubes would be nice too, something I can hide in or perch on top of. In my old house, I really enjoyed scratching posts and the occasional feather string toy- so that would be a good bet too! Some tasty snacks (like wet food or dry treats) will also help me get comfortable. I probably won't eat them out of your hand right away, but if you give me the time and love, then eventually I will know I am safe and let myself really open up to you.
If you are a kindred, compassionate soul who is ready to open your home and heart to a shelter pet looking for the ideal furrr-ever home, then come on in and meet me today!